Westin Workout Fitness Studio at The Westin Memphis Beale Street
Located on the second floor of the hotel, our full Westin Workout Fitness Studio offers you 24-hour access to state-of-the-art cardiovascular equipment, free weights, and a universal weight machine.
Designed amd engineered by Westin Hotels & Resorts, the Westin Workout Fitness Studio allows you to stay healthy and fit while traveling.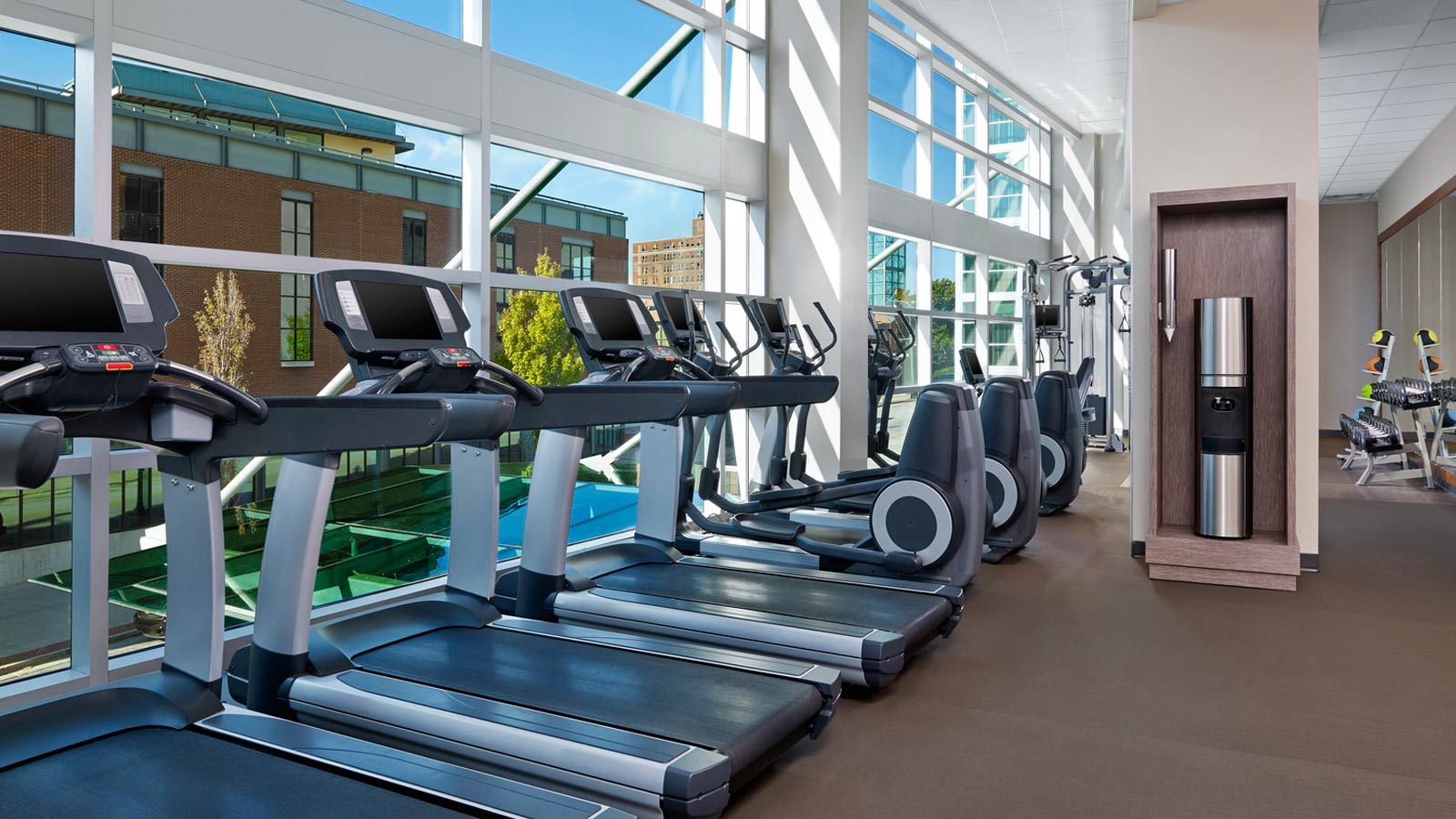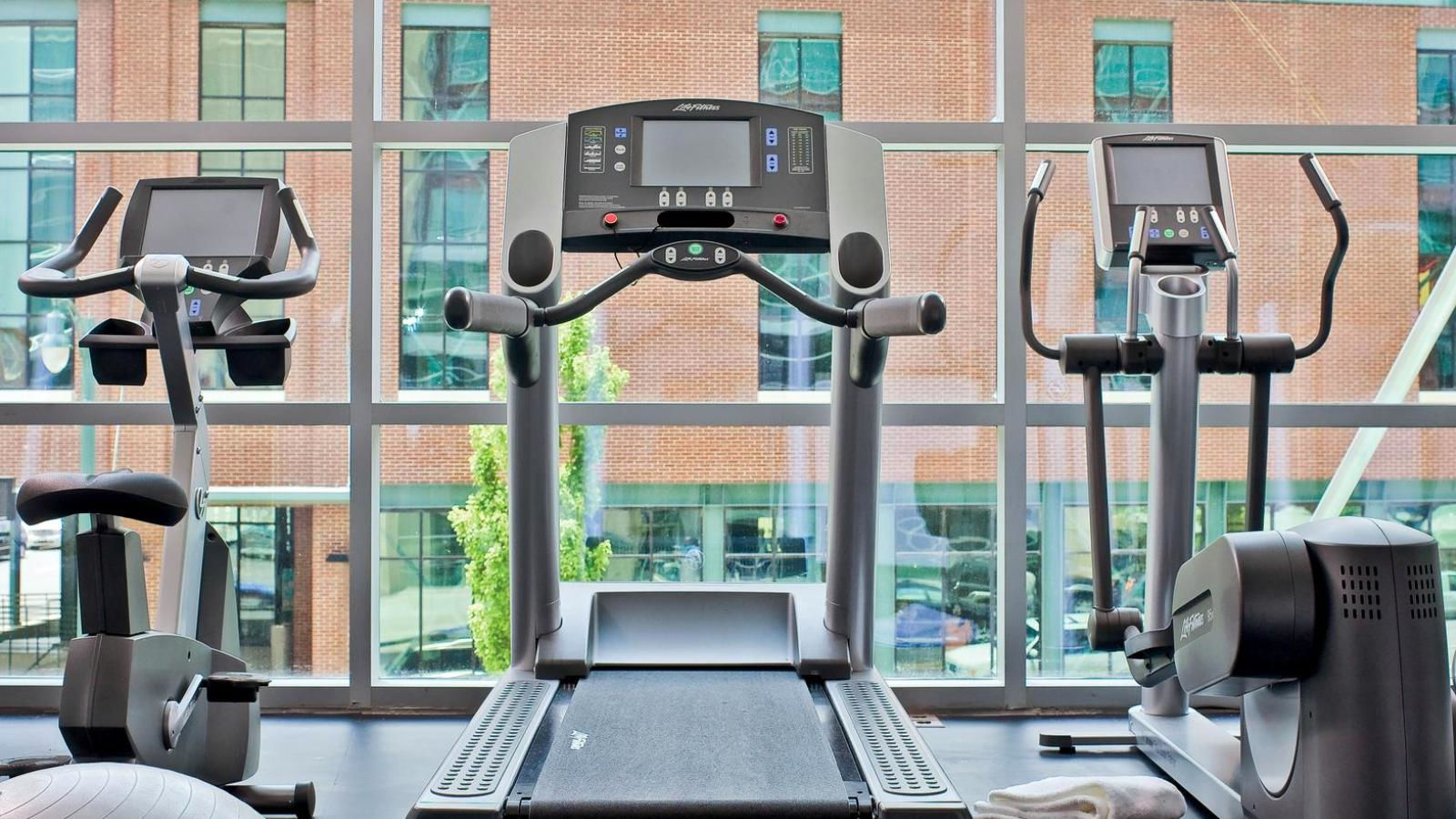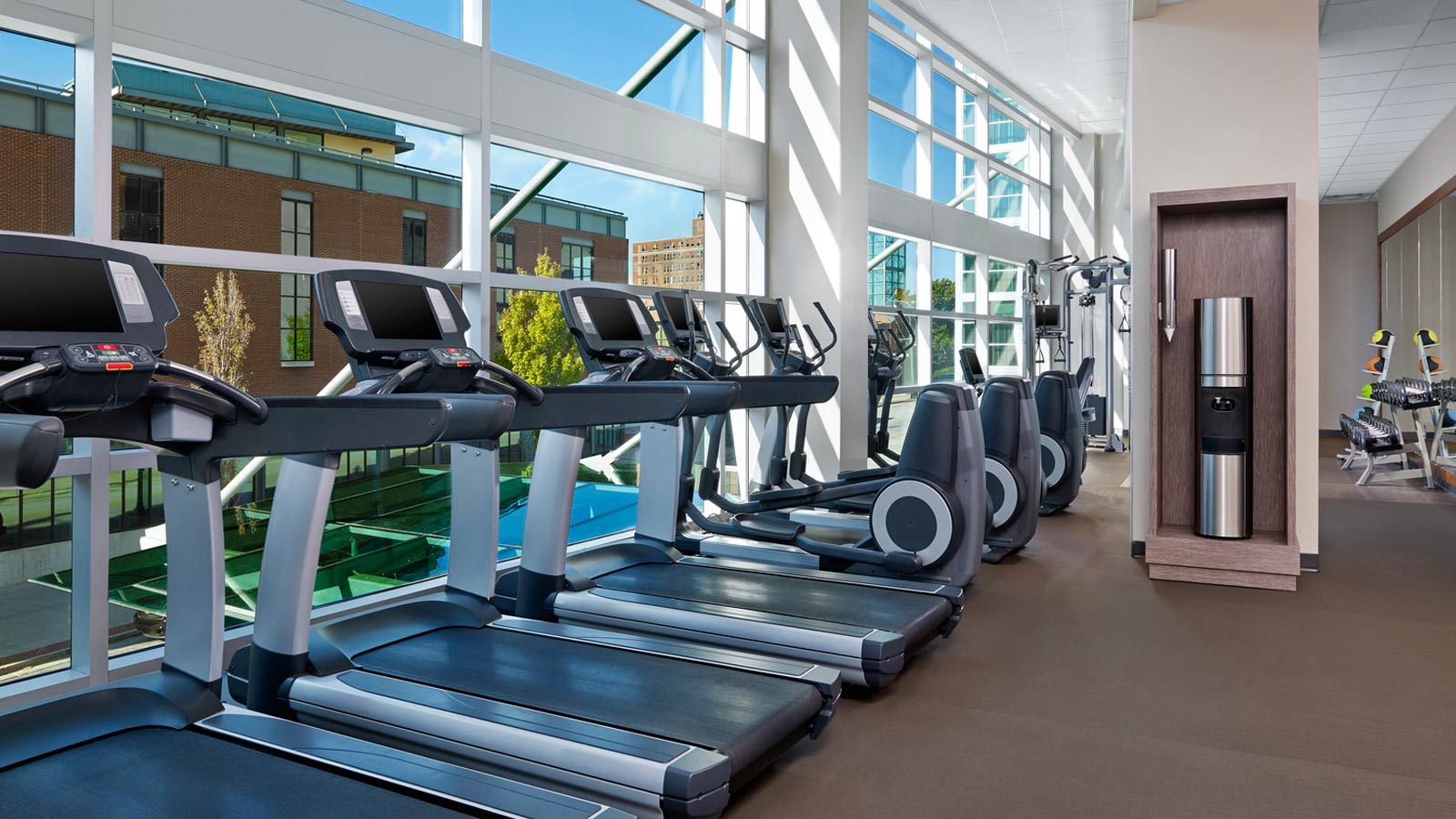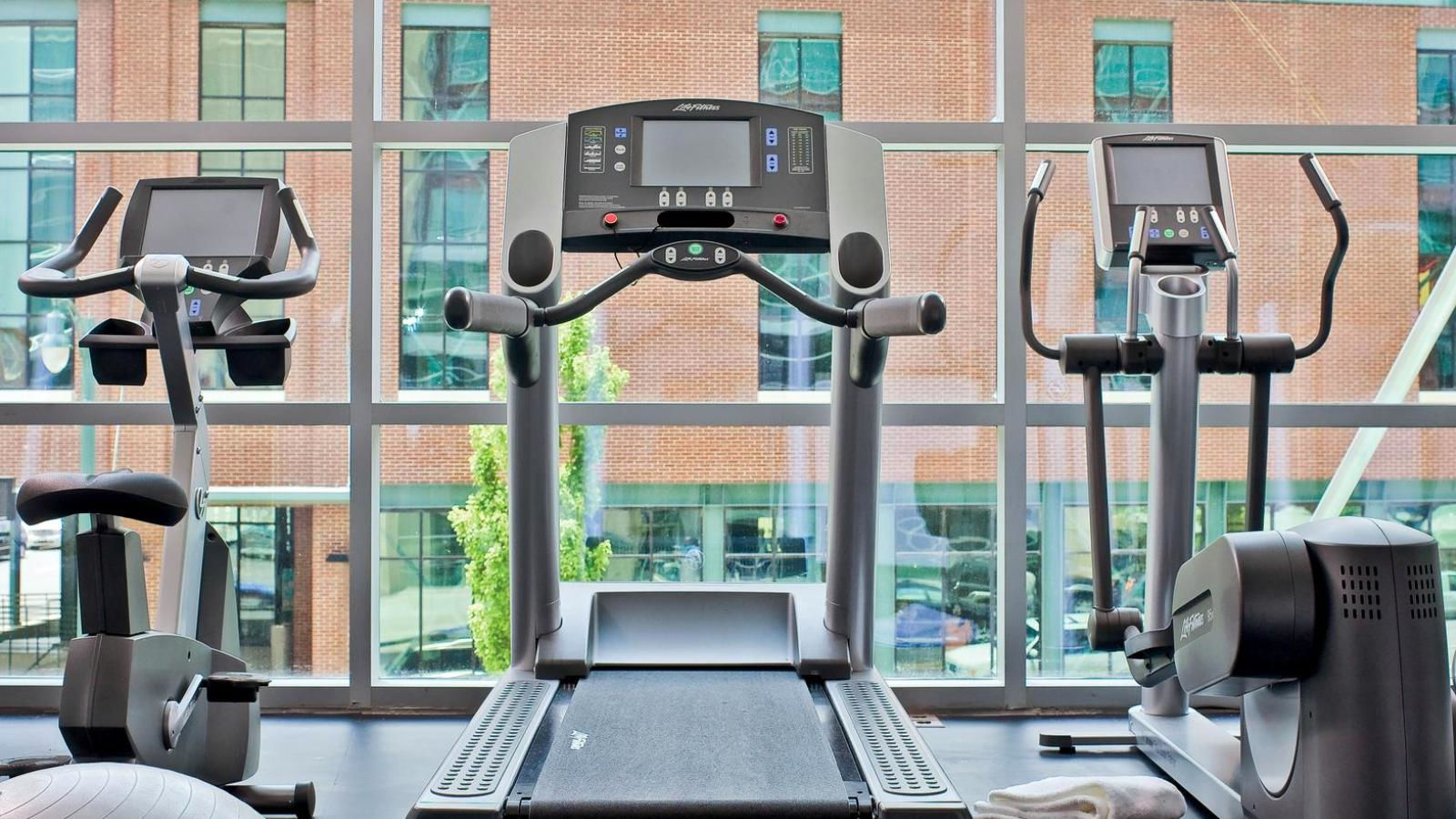 An array of Life Fitness® cardio equipment is positioned at our floor-to-ceiling windows, letting you enjoy peerless views of the city while you work out. If you prefer a different view, each work station is also equipped with personal audio/TV monitors. Pick up a pair of complimentary headphones and choose a television channel on one of the many treadmills, elliptical machines, or stationary bicycles.

Use our yoga mats and balance equipment to recenter your energy, and cool down afterwards with complimentary Propel water and fresh towels.
The Westin Memphis Beale Street also offers Westin Workout Fitness Studio Suites allowing you to work out in the privacy of your own guest room. Westin Workout Fitness Studio Suites offer all the amenities of a Junior Suite along with a stationary bike, yoga mat, fitness DVDs, and more.
Ready, Set RunWESTIN™
If you prefer to go solo, trade in the treadmill for a RunWESTIN self-guided jog or refreshing walk with our custom running maps. Designed by New Balance, pocket-sized maps feature 3-mile and 5-mile jogging/walking routes from our hotel so you can combine your workout routine with fresh air and local scenery.
To learn more about the program, view the gear, and discover video workouts that you can complete at home or on the road, we invite you to visit The Westin Essence website.