What do people do when they visit the home of the Blues and the birthplace of Rock 'n' Roll? They head directly to America's most iconic street, Beale Street.

Beale street has been the center of memphis entertainment and nightlife since the Roaring 20's when BB King, Louis Armstrong, and Memphis Minnie brought blues and jazz to life. Within this 1.8 mile stretch are Memphis' most popular attractions such as The Hard Rock Cafe, Coyote Ugly, the New Daisy Theatre, and the FedExForum, home of the NBA's Memphis Grizzlies.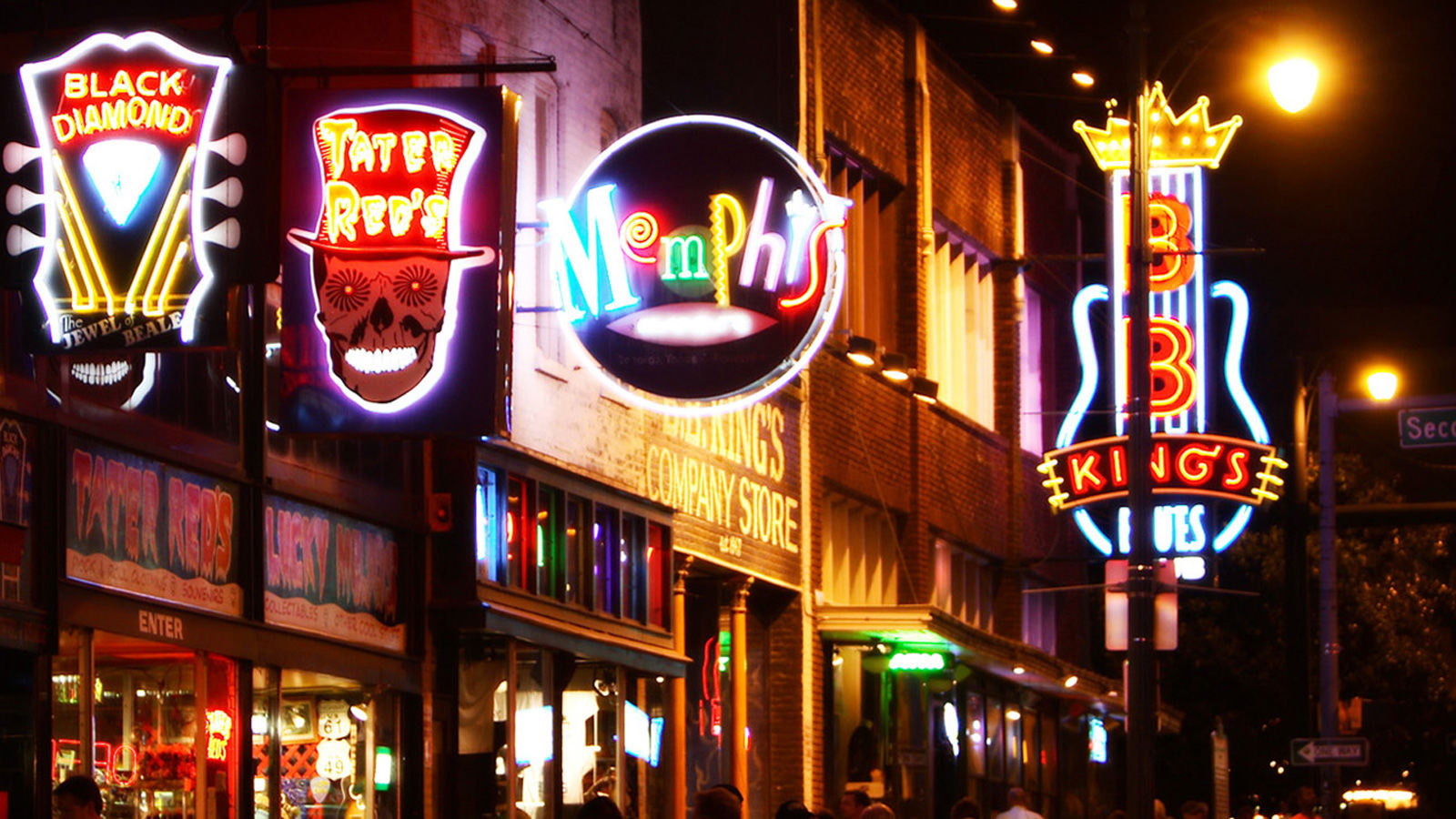 When you stay at the Westin Memphis Beale Street you'll be a mere block away from these popular Beale Street venues:
Alfreds on Beale 0.1 mi
B.B. Kings Restaurant & Blues Club 0.2 mi
Black Diamond 0.2 mi
Blues City Cafe 0.2 mi
Club 152 on Beale 0.1 mi
Coyote Ugly 0.2 mi
Dyers Burgers 0.1 mi
Kingdom Kreations Salon & Day Spa 0.1 mi
Memphis Music 0.2 mi
Miss Polly's Soul City Cafe 0.1 mi
The New Daisy Theatre 0.2 mi
Rum Boogie 0.1 mi
Silky O' Sullivans 0.1 mi
Strange Cargo 0.1 mi
Tater Reds Lucky Mojo's 0.1 mi
Wet Willies 0.1 mi
For more information about Beale Street venues and events call (901)526-0115.